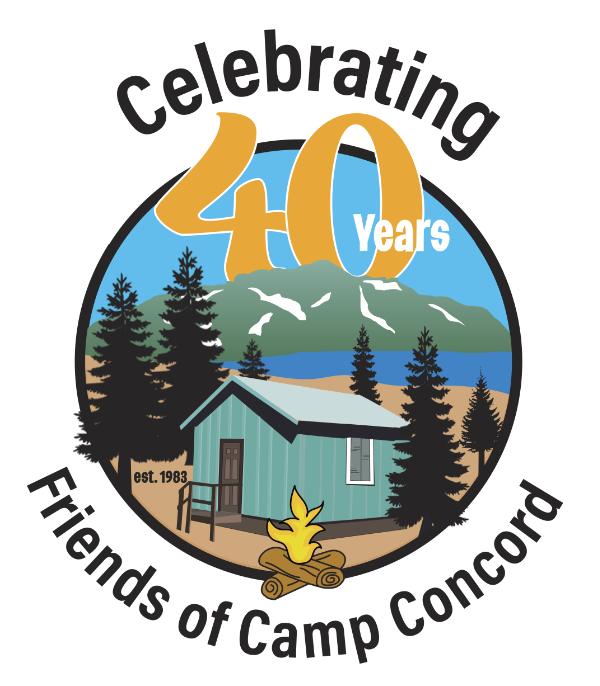 Celebrating 40 Years of Friends of Camp Concord
2023 is our 40th anniversary of supporting Camp Concord and sending kids to camp.
Friends was established in 1983 as a nonprofit to promote greater awareness and use of Camp Concord and to scholarship youth to enjoy the Camp experience. In our 40 years, we have opened the camp to more than 10,000 youth and their families and have supported facility updates enjoyed by thousands each summer.
Help us celebrate our history by sharing your favorite camp memories on our Instagram and Facebook pages. Tag us and use the hashtag #FOCC40. Your photos will be preserved for future generations of campers.
Make a difference in a camper's summer with a $40 donation in honor of our 40th anniversary, click button below.
"Camp Concord is a magical place. It gives young people one of the most meaningful camp experiences available and does so in one of the most beautiful settings in the world – Lake Tahoe. Through Friends of Camp Concord, kids who otherwise couldn't afford it get the same chance to enjoy a week in the wilderness as anyone else. Every child should have the opportunity to spend a week at a camp like this."