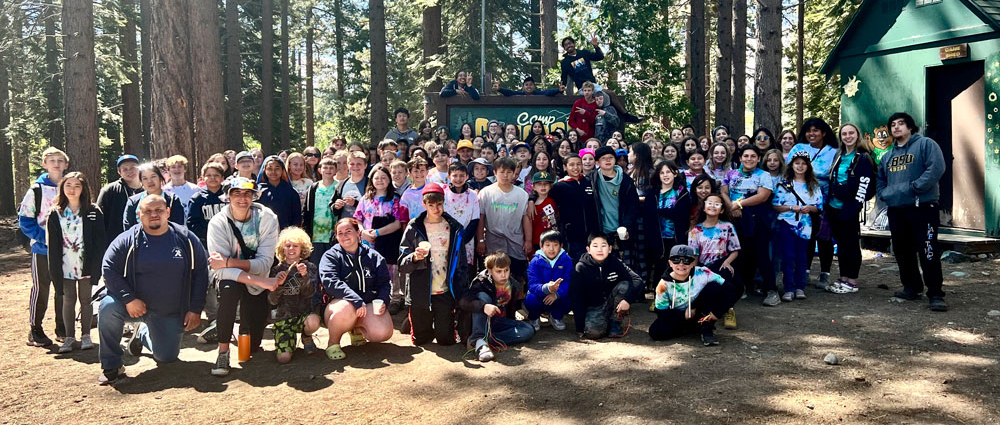 Youth Camp at Camp Concord
in South Lake Tahoe
Ages 9-13
At Youth Camp at Camp Concord, campers will experience a break from the digital world with time-worn traditions of camping in the Sierra Nevada as kids canoe, kayak, go crawdad fishing, hike, swim, play volleyball, archery, and do arts & crafts, including creating their own tie-dyed t-shirt. Campers have fun at the beach around majestic Lake Tahoe, not to mention enjoying the magic of storytime around the campfire under the starry night sky. Boundless days of activity and exploration await your youth 9-13 years at Camp Concord, where memories are made to last a lifetime.
Questions about Youth Camp? Find answers to frequently asked questions.
CLICK HERE
Hiring Camp Counselors
Spend 2-weeks of June
at South Lake Tahoe.
Counselor in Training (CIT) Program:
Our CIT program is open to teens 14-17 years old for a 50% camp discount.
CLICK HERE
Scholarships Available
Learn more about scholarships.
CLICK HERE
For any questions, email Angela Rundles, Camp Administrator at youthcamp@friendsofcampconcord.org.
Questions about Youth Camp?
Find answers to frequently asked questions.
CLICK HERE